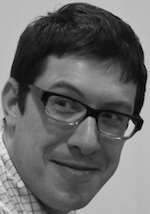 Jake Bowers
Political Science and Statistics at the University of Illinois at Urbana-Champaign
( [email protected] , Long CV )
NEW See our online textbook for people who want to teach about field experiments at The Theory and Practice of Field Experiments: An Introduction from the EGAP Learning Days . We also have translations of this book into Spanish and French to help scholars throughout the Spanish and French speaking world learn about statistics and experiments.
About Me
From 2015 to 2020 and starting again in 2022 I have been working with the Office of Evaluation Sciences in the General Services Administration of the US Federal Government. During the 2015 year this group was called the White House Social and Behavioral Policy Team.

From 2019 to 2021, I was a Senior Scientist at The Policy Lab working coordinated RCTs and COVID related projects.

I have beeen working on projects at the intersection of the social and behavioral sciences and public policy as a Research Affiliate and Fellow at the Center for Advanced Study in the Social And Behavioral Sciences such as the Causal Inference for Social Impact lab. From 2018 to 2022, I was the Methods Director of the Evidence in Governance and Politics (EGAP) network.

I helped to start Research4Impact , an organization that aims to connect researchers and practicioners in the interests of improving public policy, governance, and advocacy.

You can see one measure of the impact of my work on my Google Scholar profile or on Impact Story

.