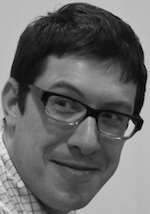 Jake Bowers
Political Science and Statistics and NCSA at the University of Illinois at Urbana-Champaign ( [email protected] , CV )
I will be on leave from the University of Illinois and will be a Fellow at the Center for Advanced Study in the Social And Behavioral Sciences during the 2018 to 2019 Academic Year.
I am also a Fellow at the Office of Evaluation Sciences in the General Services Administration of the US Federal Government.
I helped to start Research4Impact , an organization that aims to connect researchers and practicioners in the interests of improving public policy, governance, and advocacy.
I am Methods Director for EGAP , the Evidence in Governance and Politics network. See our methods guides here.
Wendy Tam Cho and I run the Methodology Speaker Series in our department.
You can see one measure of the impact of my work on Impact Story or my Google Scholar profile .